SUPPORTING SOUTHEND UNITED FC AND THE LOCAL COMMUNITY
The Shrimpers Trust is a legal entity created and run by passionate Southend United supporters whose main aim is to ensure that professional football remains in the Borough of Southend.
The Trust was originally formed in 2000 just after the current owner, Ron Martin, took over the club from Vic Jobson, when the principals became increasingly concerned at the prospect of the club being owned by a property developer.
The Trust is run by its Board, this group of volunteers have diverse skills and backgrounds but come together with at least one thing in common – a passion for helping others and in particular Southend United.
Using its "to help not hinder" motto, the Trust plays an important role lobbying the club, its owners, the local Council and other supporters' groups in order to make sure that Southend supporters' opinions are represented.
As construction starts at Fossetts Farm, it is perhaps worth reflecting on supporters' involvement in the purchase and construction of the stadium at Roots Hall and in particular the impact a group of supporters can make.
Formal representation on the football club's board is still a long-term aim, and in fact this was promised some ten years ago by Ron Martin following a 50K Loan provided by the Trust to enable the club to pay a pressing debt.
The Trust runs a hugely successful Ex-Players association (SUEPA) a lively younger supporter's section (Junior Blues) and a Social Inclusion project.
As the official Away Supporters Travel Organiser for Southend United, the Trust takes at least one coach to every away league and cup game.
Despite membership in excess of 1000, the aim is to increase that figure and encourage our members to play an active role in the Trust's workings and thought-processes.
Through our membership and fund raising, we have donated over £250,000 to Southend United related causes and we are proud to continue with our commitment to the youth team.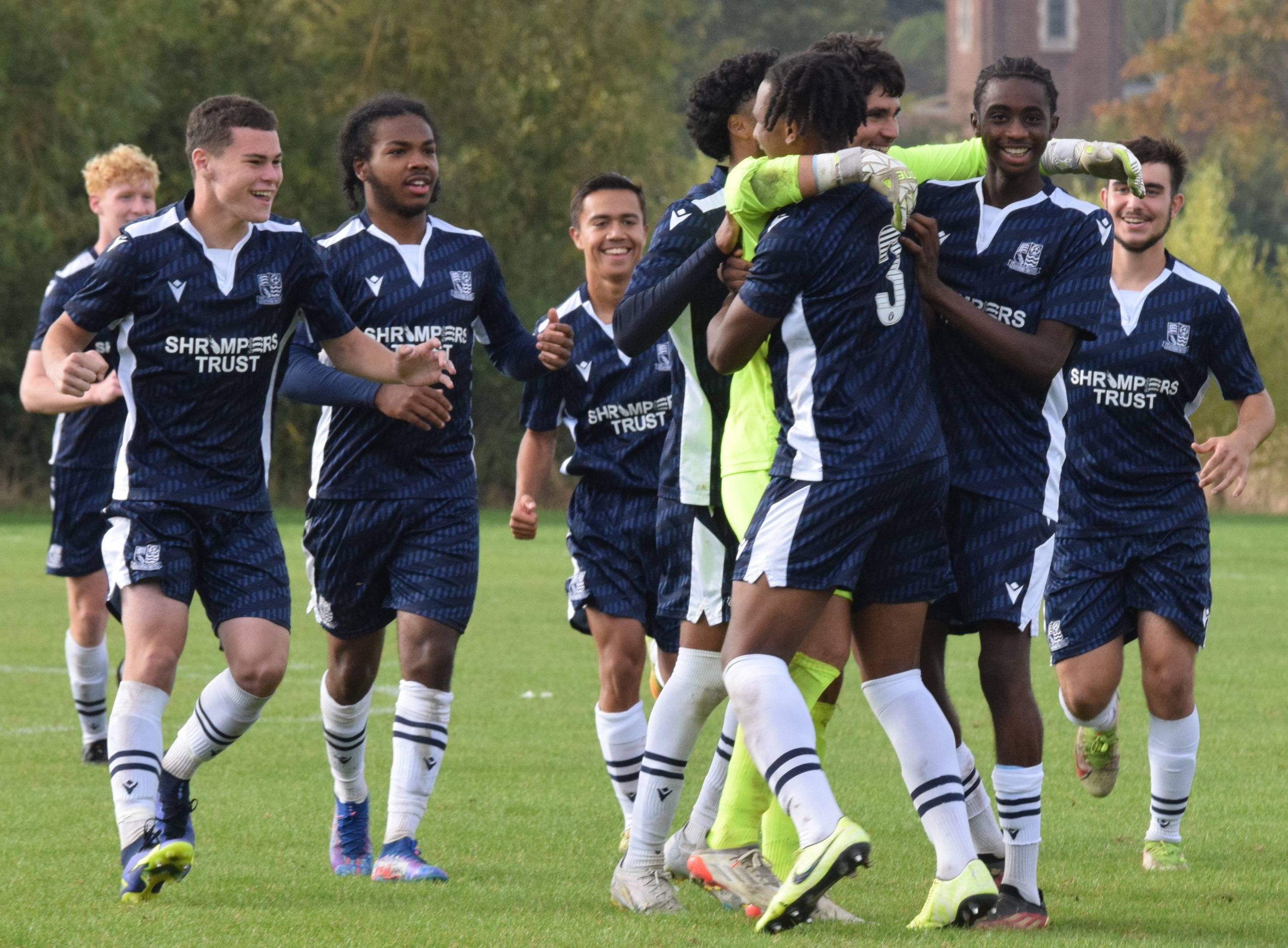 We try our best to represent the views and interests of all fans, but we accept we will not please everyone. We are an elected group of volunteers who act on what we believe is best for the Football Club. We won't get every decision right but it will not be for the want of trying.
We are always looking to diversify our board and membership, and should you wish to get involved please contact our chairman Paul FitzGerald on chairman@shrimperstrust.co.uk. Or why not visit us in the Shrimpers Bar on a match day, where various Board members can be found.