The aim of the scheme – like most of the Shrimpers Trust's activities is to raise money for Southend United Football Club and in particular SUFC's Academy helping in the progress of players such as Daniel Bentley, Jack Payne, Ted Smith, Jack Bridge, Elvis Bwomono, Dru Yearwood, Terrell Egbri, Colin Andeng-Ndi and Oli Coker.
This is how it works.
Those who support the scheme with a pledge have their name displayed in the United match program.
We ask you to pledge £0.25, £0.50, £1.00 or more under various headings such as clean sheets, various players scoring goals, or team goals. This does not have to cost you a fortune as you can easily judge in advance how much your pledge will cost you come the end of the season.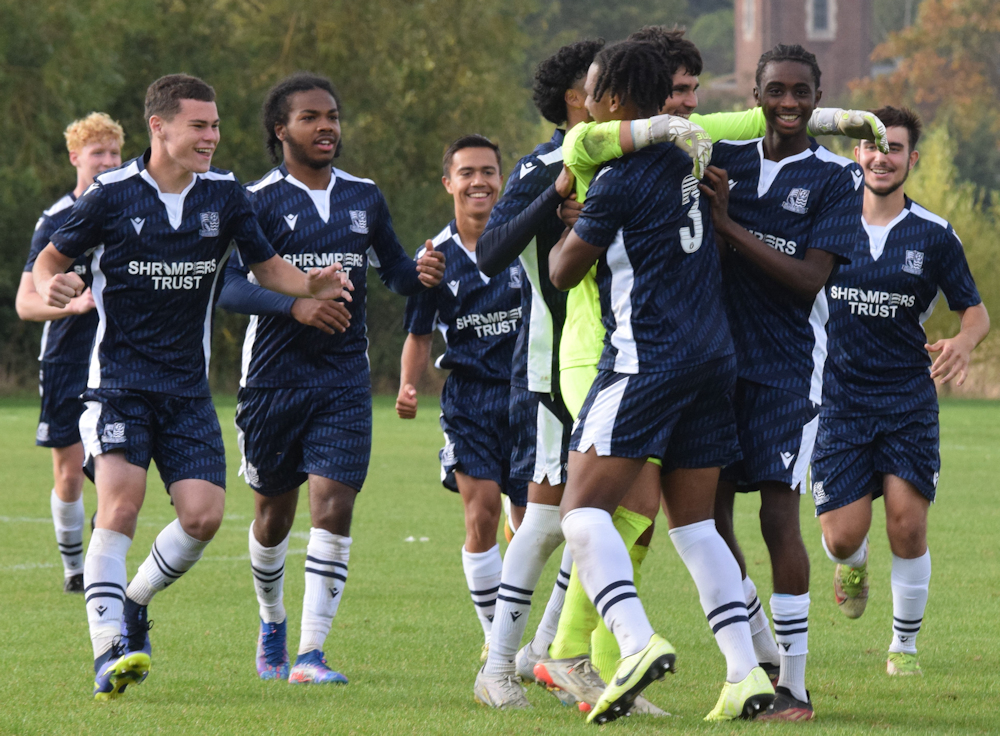 For example, the Blues rarely manage more than 70 goals in a season from 1st team matches (18/19 League goals – 55).
A £0.25 per goal pledge would therefore most likely not cost you more than £20.00 come the end of the season. If funds are tight how about £1 for every goal scored by our full backs? The 14/15 season would have cost you £1.50. If you chose to do £0.50 per point and we finished up with 80 points. At the end of the season we will write to you thanking you for your support of this initiative asking you to send us a cheque for the amount of £40.00.
Last year this scheme raised just over £4,000.00 from the 152 people that helped us. This includes support by some of the Southend United's directors.
For further details of current pledges and to download an application form in PDF format for the 2023/24 Season click here.