The Shrimpers Trust has always been committed to ensuring that there is a Club for us all to follow at Southend United and, to that end, we have been instrumental in our support of the Youth Academy set up for many, many years, under Ricky Duncan, Dave Huzzey and now, Danny Heath.
This has been primarily through our continued presence as front of shirt sponsor for the U18s team, which we have done since 2007 and has recently been extended to include other age groups. The Trust has also provided funding for a minibus lease over a number of years to enable the youth team to travel to matches.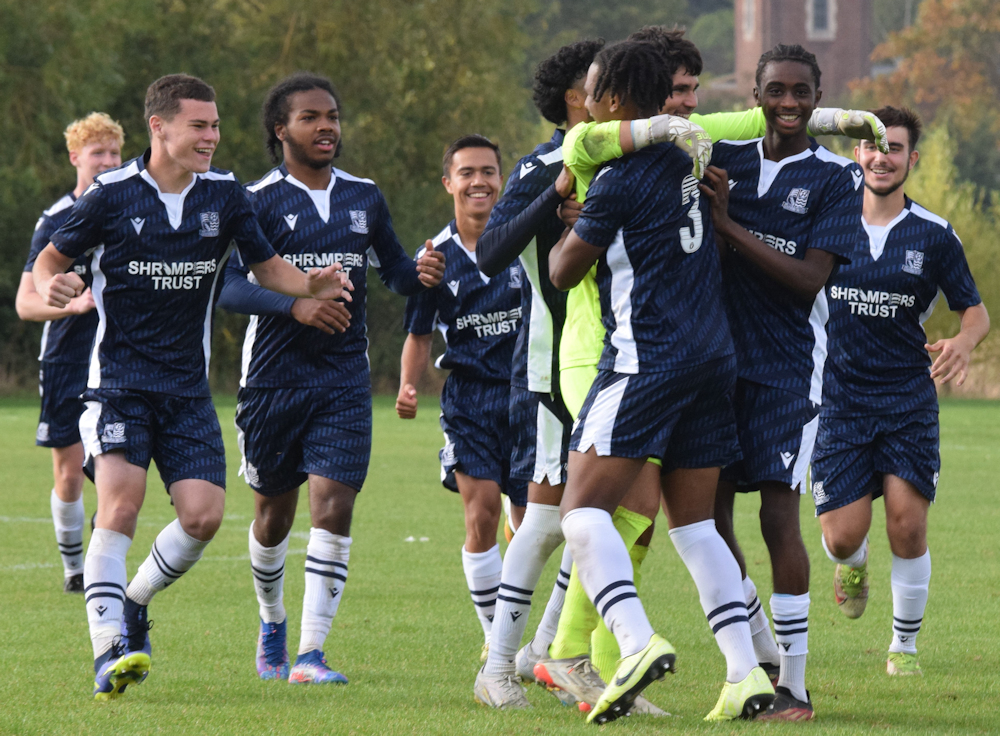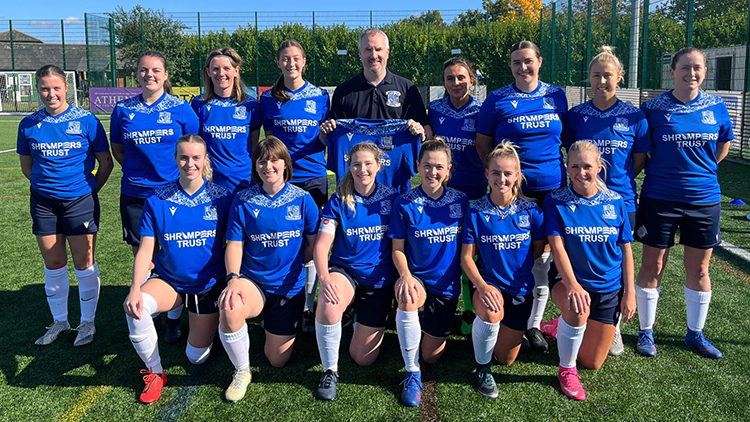 The Trust have also listened to appeals from various departments within the Club to assist with equipment, and has, in particular, played a big part in helping to provide various pieces of apparatus and equipment to the gym to aid the players' fitness. We have also recently become involved with Southend Ladies and provided training tops for the team and have also provided cold weather clothing for the ball boys and girls at Roots Hall. The Trust also has a financial commitment to the Junior Blues which it administers on behalf of the Club.
Over the years we have raised funds in many ways. Apart from our regular and very well supported Quiz Nights, we have held a Virtual Balloon Race, Race Nights, Curry and Chinese Nights, Bingo nights, Christmas Quizzes and Raffles. Never ones to take the easy options, members of the Trust Board and members have also completed a number of sponsored walks to local Clubs in time for kick off – including Colchester United, Gillingham, Charlton Athletic and Dagenham & Redbridge, raising many thousands of pounds for ourselves and our partner charities, which have primarily included Little Havens and Havens Hospices. A few years back, fund raising Chairman, Alan Perry, also completed a personal sponsored swim raising funds for the Trust.
Trust membership fees pay for postage of newsletters and our inevitable overheads of accountancy, stationary etc. so we need to arrange ever increasing amounts to pay for our commitments to the Youth Team etc.
Two popular fund raisers that we'd like to build on are our Quid a Goal scheme and the 100 Club which are explained in further detail below.
QUID A GOAL
This year the bulk of the proceeds will be donated to the Danny Heath's Youth Academy and his Department to help purchase much needed equipment.
For further details on our Quid A Goal Scheme please click here.
THE 100 CLUB
This scheme gives you the opportunity of winning a weekly draw for approx. £35.00 and £350 on the draw immediately prior to Christmas. The cost is £5.00 per calendar month which we require paid to us by direct debit.
For further details of how to join the 100 Club and to access the list of current and previous winners please click here.
FUNDRAISING EVENTS
A full list of forthcoming Trust Fundraising Events including Race Nights, Quiz Nights, Curry Nights and Chinese Nights can be found by clicking here.