QUITE POSSIBLY THE LARGEST FORMER PLAYERS GROUP IN THE UK ….
The Southend United Ex-Players Association (SUEPA) was formed by The Shrimpers Trust on 10 January 2018. From a standing start it has now grown into what is quite possibly the largest and most dynamic former player groups in the country. We have also put out the claim on social media that we might even be the largest such group in the world – no one has yet to dispute that so we are running with it for now!
Our inspiration was a tribute campaign run by the Trust in the Autumn of 2017 for our record appearances holder Alan Moody, when just over £11,500 was raised by the fans to help purchase a specially adapted campaign to meet Alan's new needs. Alan came back to Roots Hall to receive the cheque with a number of his old team-mates and friends present. The day went so well that we simply thought 'we must do more of that', and so SUEPA was born.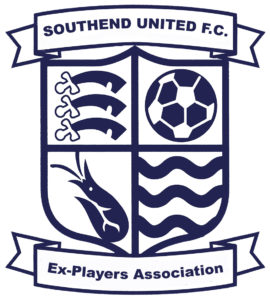 The aims of SUEPA are:
To help rekindle player relationships by putting ex-players in touch with each other
On occasion and where possible, to help ex-players facing difficulties
To celebrate past achievements
To hold events from time to time
Help promote a positive image for the club
Allow fans to meet their former heroes when appropriate
… oh, and to also create a few new memories along the way.
As of November 2023, we have 466 ex-player/coaching staff members, spanning the decades right from the 1950's to the present day. Members include all 12 of the players who took part on that famous night back in 1979 when Southend held European champions to a draw in the Roots Hall snow, and there are now ten seasons in the 1970's and 1980's where every squad member has become part of SUEPA.
There are all the names you would hope and expect to be in SUEPA, including Tony Bentley, Billy Best, Bill Garner, Mervyn Cawston, Frankie Banks, Dave Cusack, Richard Cadette, Steve Phillips, David Crown, Roy McDonough, Steve Tilson, Freddy Eastwood, Shaun Goater, Ryan Lennard and many many more. Dave Webb, Barry Fry and Paul Sturrock are amongst our coaching staff members.
SUEPA President is none other than Adam Barrett, who is hugely supportive of what we do.
Membership is entirely free, with activities generally being self-funded or supported by the Trust or kind donations received. We also work very closely with the club who have been generous in providing hospitality facilities for a number of match day events when we've hosted former players returning to Roots Hall. Our largest match day event to date was back in March 2019 when 20 players from the Dave Smith managerial era returned on what proved to be a wonderful and emotional day.
Back in February 2023 we ran a fabulous sell out tribute evening to our former manager Dave Smith which was attended by 25 of the players he used to manage at Roots Hall. It was an evening of great stories and much laughter, and we raised over £3,000 on the night for Trust funds and good causes. We plan to hold more events like this in the future – watch this space!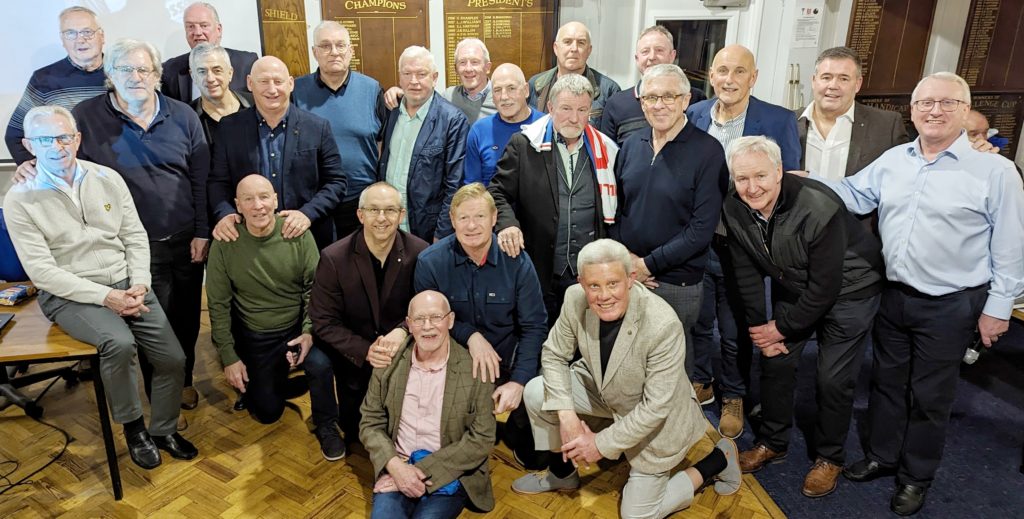 Fans are always given the opportunity to see former players returning to Roots Hall, with introductions on the pitch (Steve Phillips's 'arms aloft' walk to the West Stand at the last game of the 2021/22 season was just a delight!) and many also being able to meet their former heroes either before or after a match. There have been many wonderful reunions after decades of absence!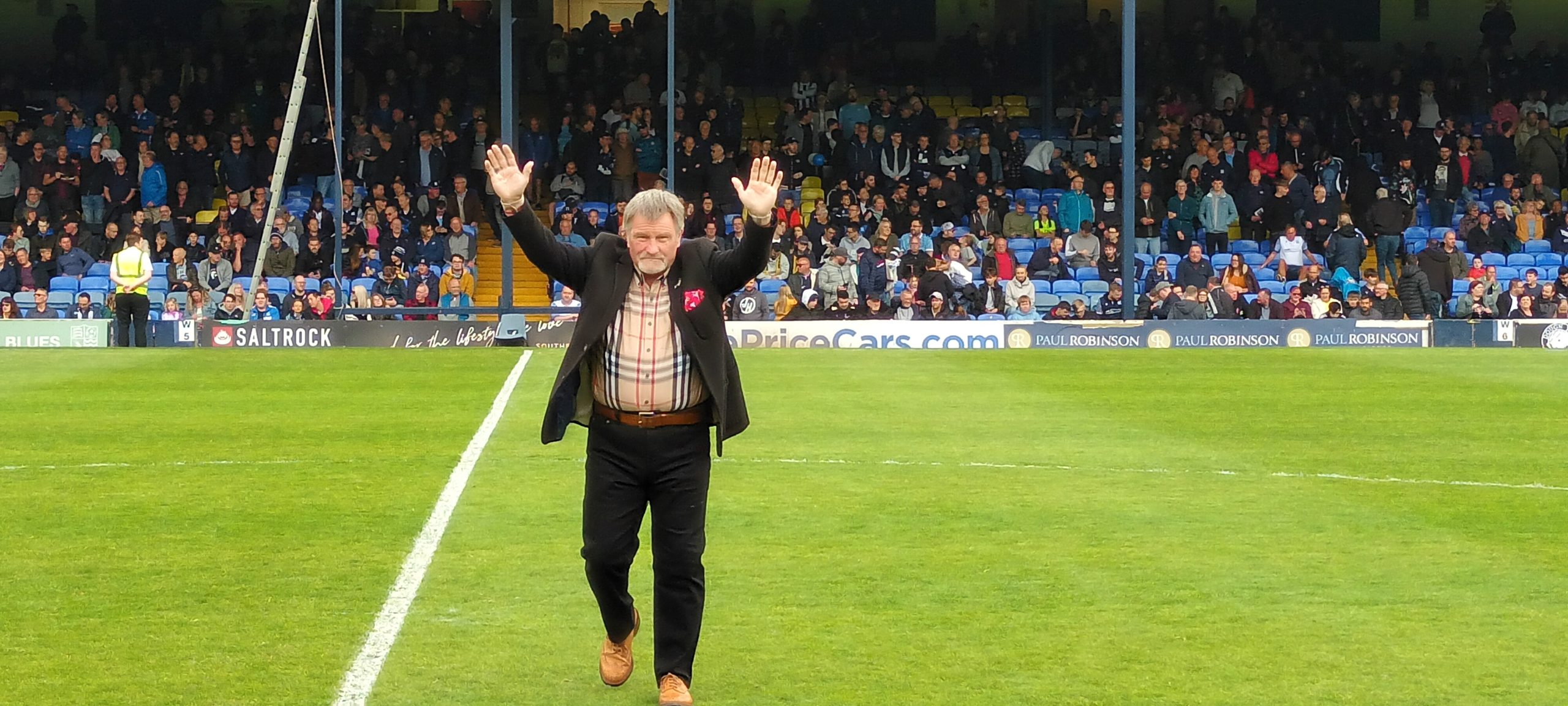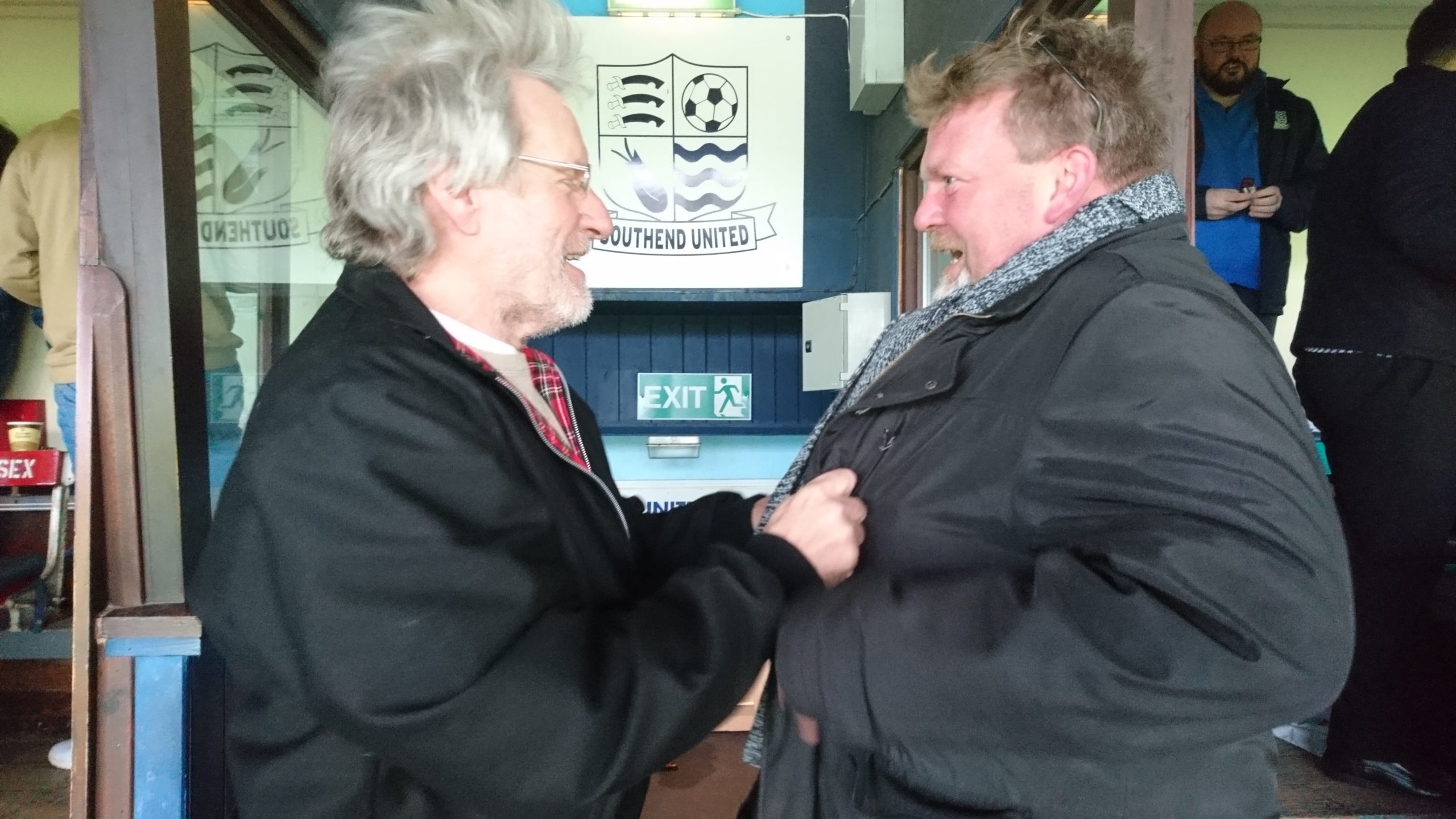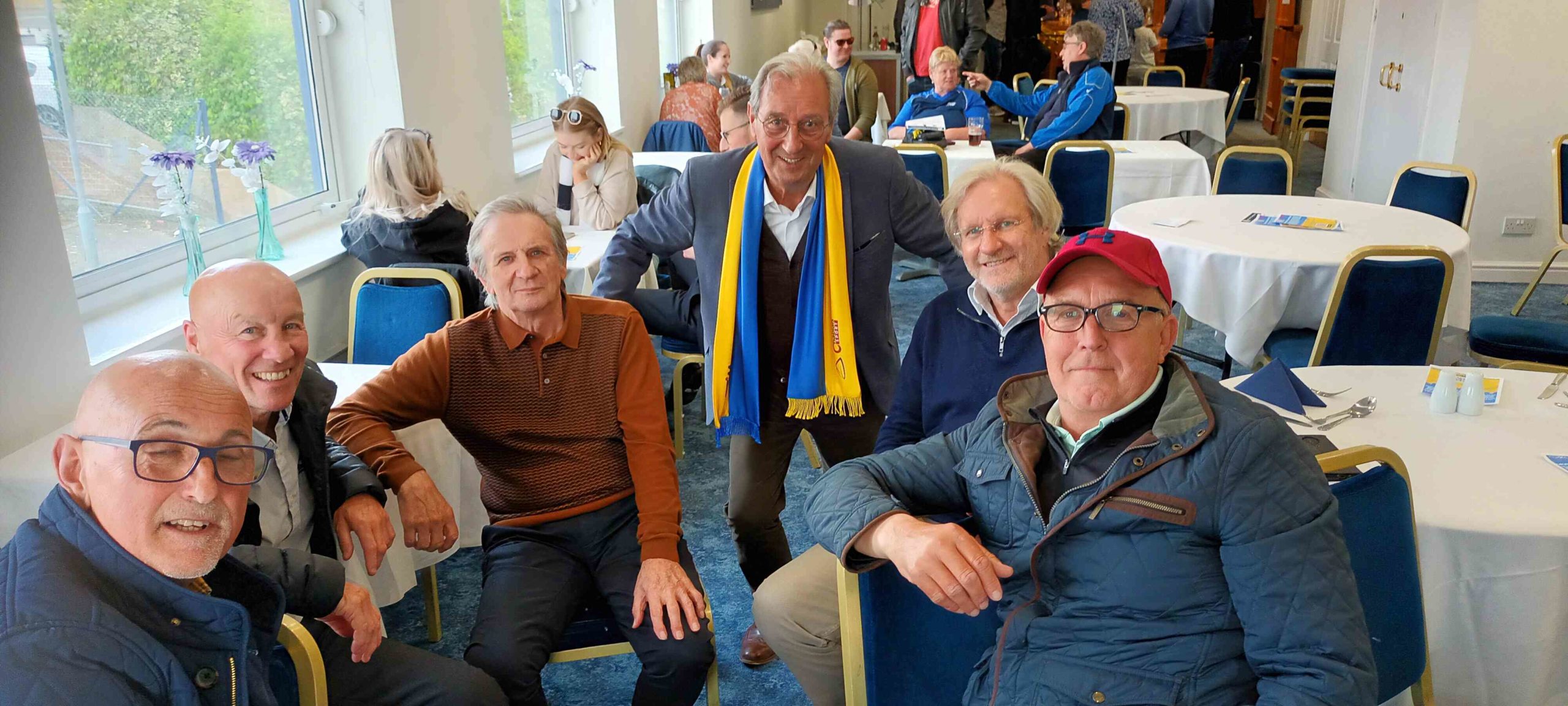 SUEPA is supportive of many fund-raising activities to help either the club or local charities and is always willing to help former players where practical. It is with the latter in mind that a strong link has now been forged with the Professional Footballers Association and we are hopeful that a key initiative we've had of setting up a national network of former player groups will soon get under way.
In May 2023 we ran a campaign, culminating in a legends benefit match attended by more than 500 fans, which raised over £21,000 for our former player James Walker who is currently lives in a residential care home. We are delighted to learn that the additional therapy sessions the money raised is buying are starting to have a real positive impact on James's long road to recovery after his cardiac arrest.
SUEPA run very active Facebook and Twitter pages on which they publicise what they do including posting up details as and when a new member joins. Both social media outlets have a growing following, have proved invaluable in spreading the SUEPA word, received many plaudits for their content and receive a steady stream of messages for us to respond to. An Instagram page and a LinkedIn account have also now been set up.
All SUEPA and Shrimpers Trust members receive a quarterly newsletter via email.
Copies of our Newsletters can be accessed by clicking here.
SUEPA can be contacted via the Shrimpers Trust or directly by email to: suepassoc@gmail.com