VOTE NOW – SHRIMPERS TRUST PLAYER OF THE MONTH – NOVEMBER 2023
Trust Members can now vote for the November 2023 POTM.
All you need to do is login to the Members Area of the Trust Website, click on the POTM Voting tab and then cast your vote for one of the following six nominated Players.
Harry Cardwell, Wesley Fonguck, Noor Husin, David Martin, Gus Scott-Morriss and Harry Taylor.
Click here to access the Members Area.

TRUST STATEMENT – 8th November 2023
We have been waiting for this news for what seems like an eternity, and until recently it still seemed unbelievable that it would happen, but the Shrimpers Trust is delighted that the creation of an independent football regulator by the UK Government was announced in yesterday's King's Speech at the State Opening of Parliament.
Click here to read the statement in full.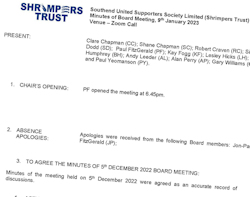 SOCIETY BOARD MEETING MINUTES – (9th October 2023)
Minutes from the Society Board Meeting held on Monday 9th October 2023 are available in the Members Area of the Website here.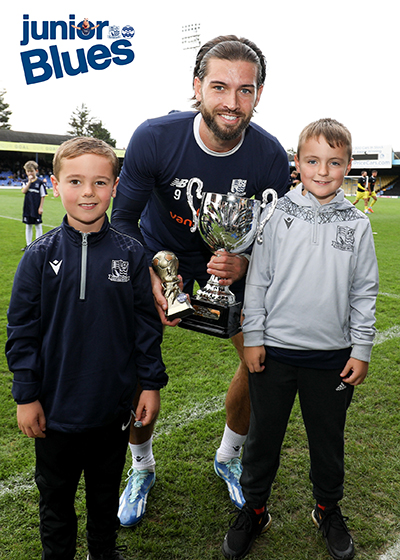 SHRIMPERS TRUST PLAYER OF THE MONTH – SEPTEMBER 2023
Harry Cardwell is the recipient of the Shrimpers Trust Player of the Month for September.
Click here for full details.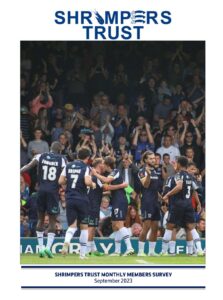 SHRIMPERS TRUST MONTHLY SURVEY – SEPTEMBER 2023 – RESULTS
The Shrimpers Trust can now reveal the results from the September edition of our new monthly survey for members on matters relating to Southend United FC and the Trust's operations.

Further details can be found here.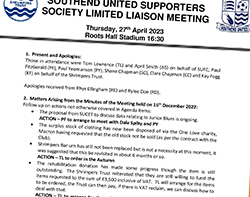 LIAISON MEETING MINUTES – (20th June 2023)
Minutes from the Liaison Meeting held on Thursday 27th April 2023 are available online here.


HARDSHIP FUND
Following the latest adjournment, Ron Martin released another statement showing a lack of care or compassion for our loyal staff who have not been paid in 4 months in some instances.
Click here to go to our Hardship Fund page.

SHRIMPERS TRUST END OF SEASON REPORT – 2022/23
So close and yet….
Another season is over, and we can only rue what might have been given some changes in just a few key areas. To finish marginally shy of the play-offs was some achievement given the circumstances Kevin Maher and his team had to contend with during the 2022/23 campaign.
The Trust's End of Season Report written by our Chairman Paul FitzGerald can be found here.