The Shrimpers Trust have been running a junior membership section for several decades, previously known as the Southend Junior Shrimpers.
In 2014, Southend United Football Club in conjunction with the Shrimpers Trust, launched a new scheme for our young supporters, called the Junior Blues. This scheme is administered by the Shrimpers Trust on behalf of both parties.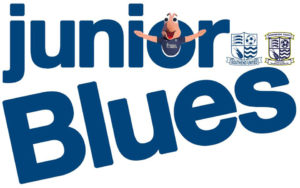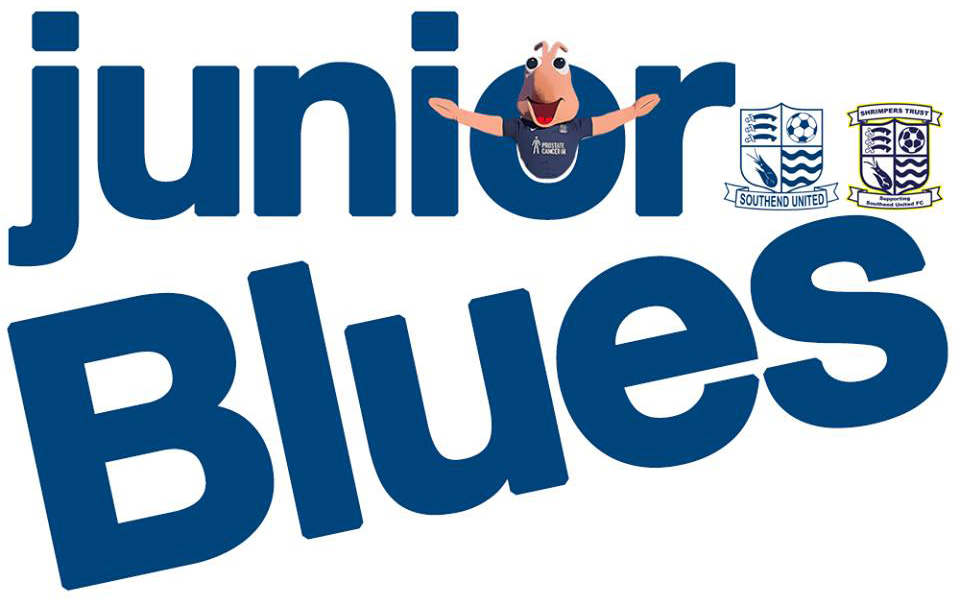 The Junior Blues is a two tiered membership with all junior season card holders and all remaining members of the Southend Junior Shrimpers at the most basic level, but for just £10 a year, the premium membership offers more exclusive offers to its members. These include an exclusive free gift; the opportunity to present the Shrimpers Trust Player of the Month trophy and the Junior Blues Player of the Year trophy; priority attendance at all Junior Blues events, including the Christmas Party; special offers from our partners, including one free away travel per season with the Shrimpers Trust and much, much more.
The Junior Blues is open to all SUFC young supporters aged 0 to 16.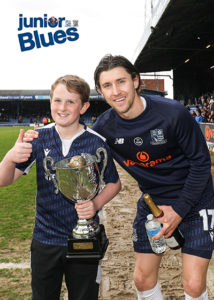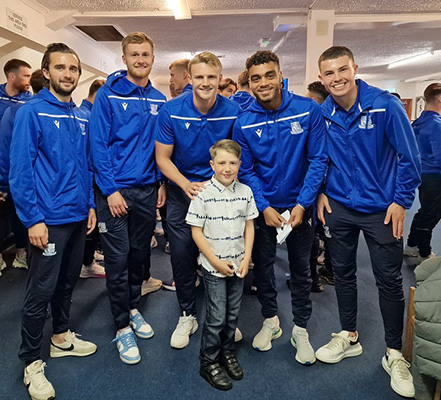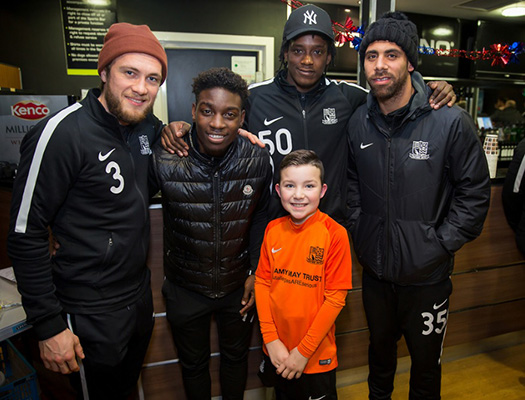 Over the years, our Junior Blues have attended exclusive events with the players including Marsh Farm; ten pin bowling, football at Play Football.com and Adventure Golf. We have also had competition winners who have been mascots at Wembley for huge games, such as the FA Cup semi-final between Arsenal and Wigan in 2014! We also host exclusive "Meet the Players Days" usually during October half term or during the Easter holidays, allowing access to our players and coaching staff which makes our members very happy!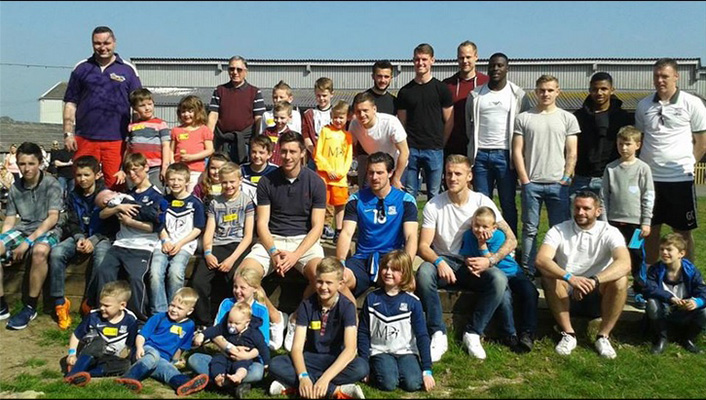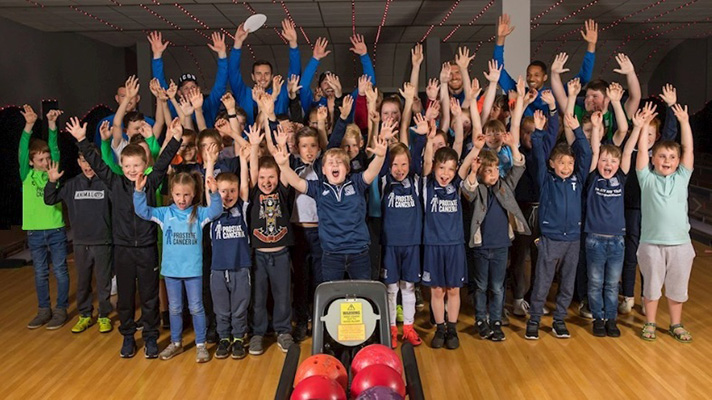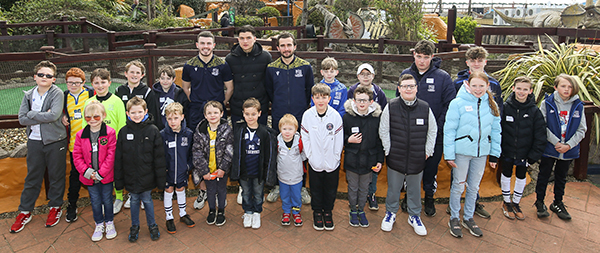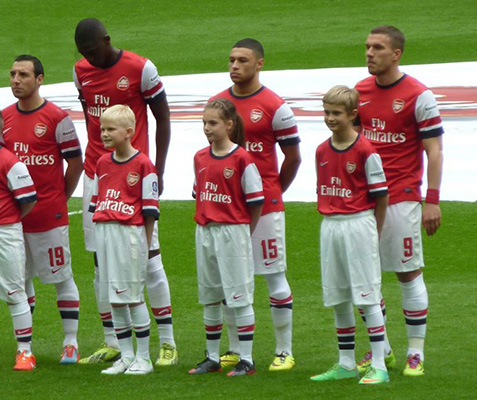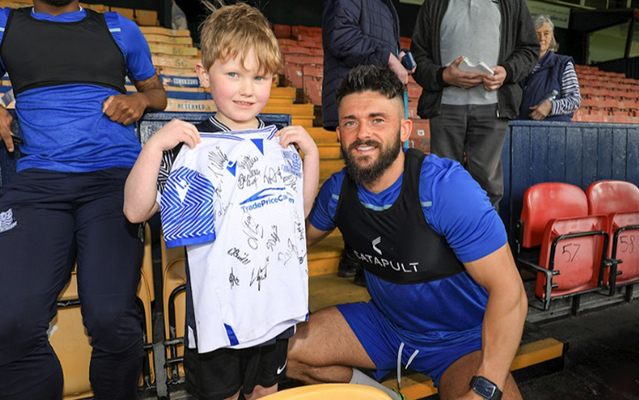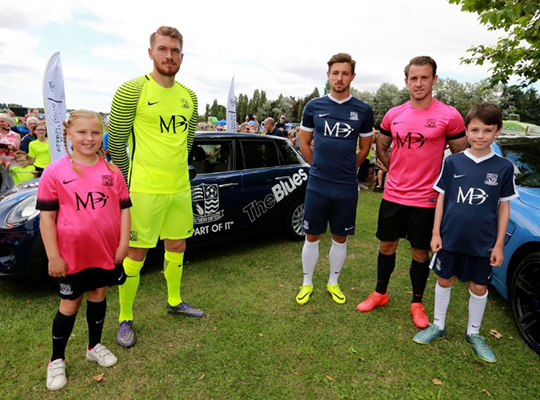 Our Junior Blues regularly "fly the flag" for home games at Roots Hall, for which you need to be able bodied and over the age of 7. Please contact us at juniors@shrimperstrust.co.uk if you'd like to be considered. Some of our members have also been involved in kit launch promotion over the years.
Junior Blues members were also asked to be ball boys and girls at John White's testimonial game by John himself.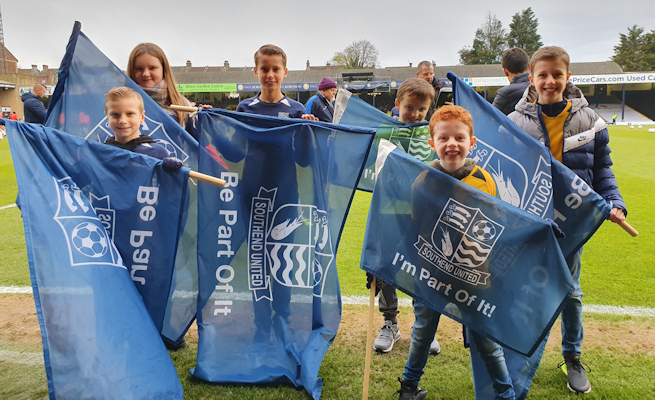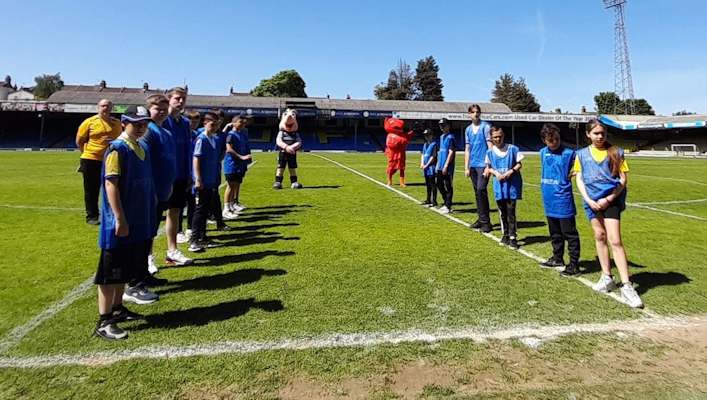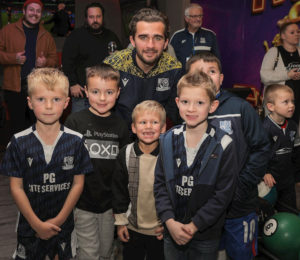 Southend United have a page on their website dedicated to the Junior Blues and we have an album of photos on there of our flag bearers. You can find this page by clicking here.
Applications to join the Junior Blues can be done in person in the Shrimpers Bar before games. They can also be able to be processed online via the Shrimpers Trust website by clicking here.
An application form can also be downloaded by clicking here.
If you have any questions, then please don't hesitate to contact our Co-ordinator, Kay, on juniors@shrimperstrust.co.uk